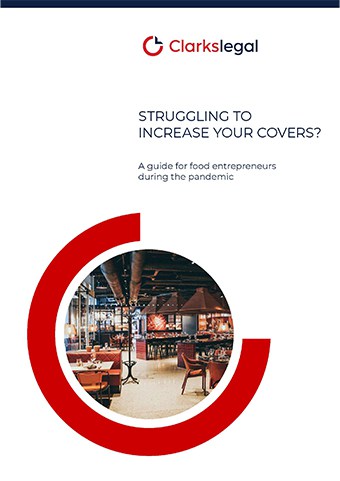 Guide for Food Entrepreneurs
Whether you own a restaurant or are looking to open one it is crucial to ensure you keep your tables full, especially in an uncertain market. The COVID-19 pandemic has impacted trade with not just lockdown but also home-working causing a loss of passing trade and cautious customers also cancelling bookings.
Topics include:
Marketing Strategy

Using social media
Influencing and targeting

Reducing no shows
Retaining customers
Guarding your reputation
Legal Insights
that don't bite.
Keep up to date with the latest tips, analysis and upcoming events by our legal experts, direct to your inbox.
Read, listen and watch our latest insights