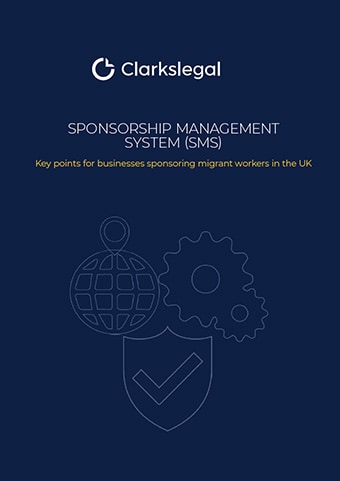 When granted with a Worker sponsor licence to employ migrant workers, an organisation is given access to the Sponsorship Management System (SMS), which is the online platform used to manage the licence and facilitate the sponsorship of migrant workers.
The Home Office provides the named Level 1 User on the licence application with login details, who then can assign Certificates of Sponsorship (CoS') to migrant workers, so long as they have the consent of the Authorising Officer (AO) on the licence. The Home Office places a great deal of responsibility on sponsor licence holders with various reporting and record-keeping duties, which if not adhered to, can result in enforcement action. We have set out  some key points for you to download to help you with the SMS.
Legal Insights
that don't bite.
Keep up to date with the latest tips, analysis and upcoming events by our legal experts, direct to your inbox.
Read, listen and watch our latest insights