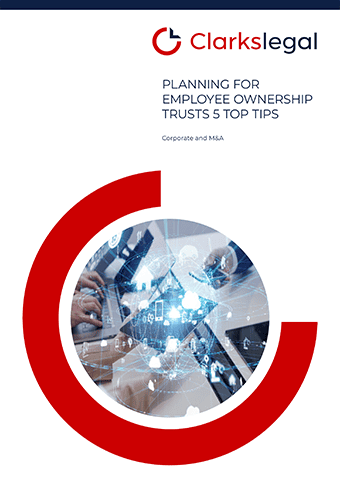 An Employee Ownership Trust (EOT) is a legal arrangement through which a trustee holds a controlling stake in a company for and on behalf of the employees of a company. Under an EOT, the shares are sold to the trustee in order for them to be permanently held for the benefit of the employees of a company or group of companies. Crucially, the EOT must benefit all employees on equal terms based on certain critcompanyeria. The criteria include hours worked, length of service and level of remuneration.
Follow our top tips for shareholders looking to sell to an EOT.
Legal Insights
that don't bite.
Keep up to date with the latest tips, analysis and upcoming events by our legal experts, direct to your inbox.
Read, listen and watch our latest insights