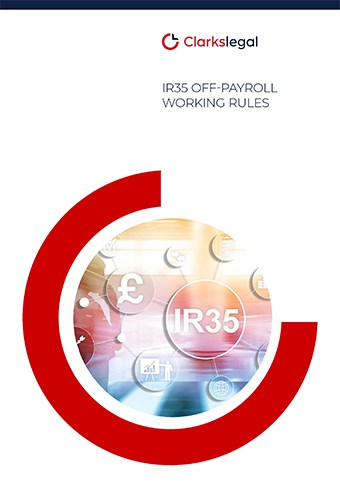 Changes have taken place in April 2022 as businesses become responsible for deciding the employment status of the contractors they engage through an agency or the contractor's own limited company, known as a Personal Service Company or PSC.
These changes – known as the Off-Payroll Working Rules and sometimes called IR35 – will affect all medium to large private sector companies with a UK connection from 6 April 2021. Many businesses have underestimated how much preparation is needed to be ready for these new rules, and it is essential to prepare now for the changes fast approaching.
Topics covered:
 When it applies
Determining contractor employment status
HRMC CEST Tool
Status Determination Statement (SDS)
Employment agencies
Legal Insights
that don't bite.
Keep up to date with the latest tips, analysis and upcoming events by our legal experts, direct to your inbox.
Read, listen and watch our latest insights