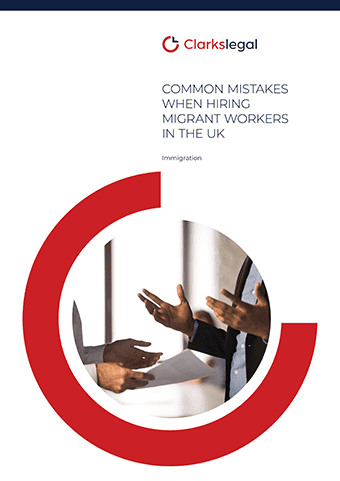 When hiring or sponsoring migrant workers in the UK there are many mistakes that businesses can make.
In most cases, employers do not know the financial and commercial consequences of failing to comply with the UK's right to work legislation. Although employing migrant workers may seem daunting, the process is manageable if UK businesses access the correct information to assist them.
Consequences
If a sponsor does not comply with their duties and responsibilities, there are a number of consequences depending on the severity of the noncompliance. These vary from reducing the allocation of Certificates of Sponsorship, suspending a licence with an action plan to have the licence re-instated, and complete revocation of a licence, which will result in sponsored workers having to leave the UK if they cannot switch to a different type of visa.
How can we help?
We can support your business with all aspects of setting up and maintaining a sponsor licence. Our UK immigration team provides a comprehensive approach, preparing the entire licence application, taking into account the commercial considerations for your business.
Legal Insights
that don't bite.
Keep up to date with the latest tips, analysis and upcoming events by our legal experts, direct to your inbox.
Read, listen and watch our latest insights