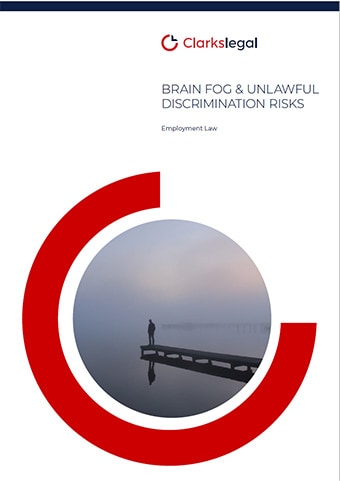 Brain fog is not a medical term but used to describe a range of symptoms. Brain fog has been in the news lately because of its association with Long Covid and the menopause. But what is brain fog and how should employers support staff suffering from it and avoid discrimination?
Topics covered:
What is Brain Fog
What causes it
Is it a disability
Performance management
Reasonable adjustments
Discrimination
Harassment
Medical advice
Legal Insights
that don't bite.
Keep up to date with the latest tips, analysis and upcoming events by our legal experts, direct to your inbox.
Read, listen and watch our latest insights