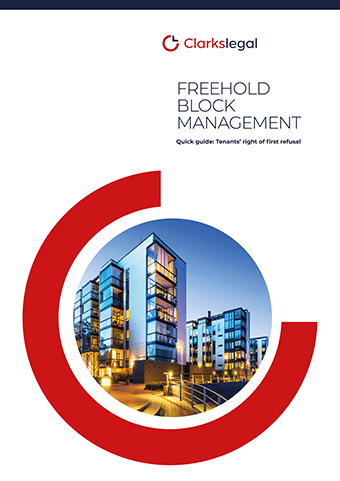 Part 1 of the Landlord and Tenant Act 1987 (the Act) grants leaseholders of residential buildings, in certain circumstances, the right of first refusal where a freeholder intends to dispose of its interest in the building. If caught by the Act, a freeholder cannot make the disposal unless it has first offered the leaseholders the right to purchase the interest in accordance with the formal procedures set out in the Act.
This guide aims to provide freeholders and managing agents with an overview of the Landlord and Tenant Act 1987, when it applies and what they need to do to comply.
Legal Insights
that don't bite.
Keep up to date with the latest tips, analysis and upcoming events by our legal experts, direct to your inbox.
Read, listen and watch our latest insights